2014 Lifetime Achievement Award Recipient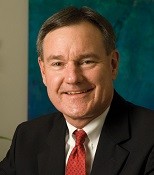 JGA is proud to announce that Kris Kindelsperger, our late colleague and friend, has been posthumously awarded the Lifetime Achievement award by the Association of Fundraising Professionals – Indiana Chapter.
Kris received the honor as part of the 2014 Philanthropy Awards in recognition of his outstanding dedication, service, and philanthropic support of nonprofits in central Indiana, as well as his role as a mentor to others in the profession.
Click here to view the full list of the 2014 award recipients and learn more about the awards luncheon.